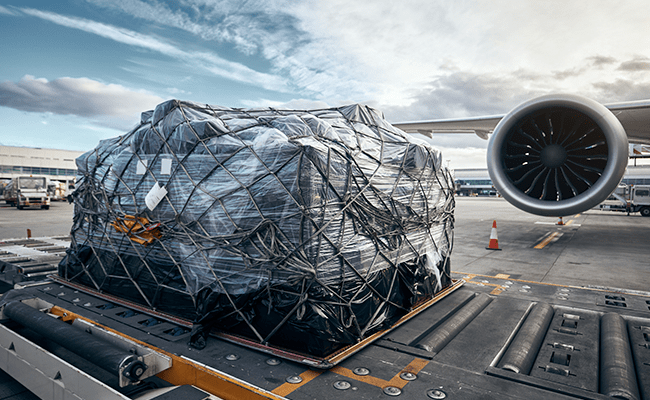 AIR CARGO SERVICES NEWCASTLE
Welcome to CargoMaster and our site, www.aircargoservices.com. If you are looking for urgent Newcastle air cargo companies you have landed on the right page! CargoMaster's high priority air cargo Newcastle services include domestic air cargo, same day air cargo ,overnight air cargo and Newcastle domestic air cargo charter services to and from Newcastle and the Hunter region to anywhere in Australia (with a runway!) including priority mine-site deliveries. CargoMaster's air cargo services include international air cargo and international air cargo charter services, below is more information about CargoMaster's domestic air cargo and international cargo services . If you are looking for established proven air freight companies in Australia, CargoMaster is your perfect choice!
Domestic Air Cargo Services
"Technologically advanced operations"
 "35 year's industry experience, Australia-Wide network"
Call now: 1300 767 136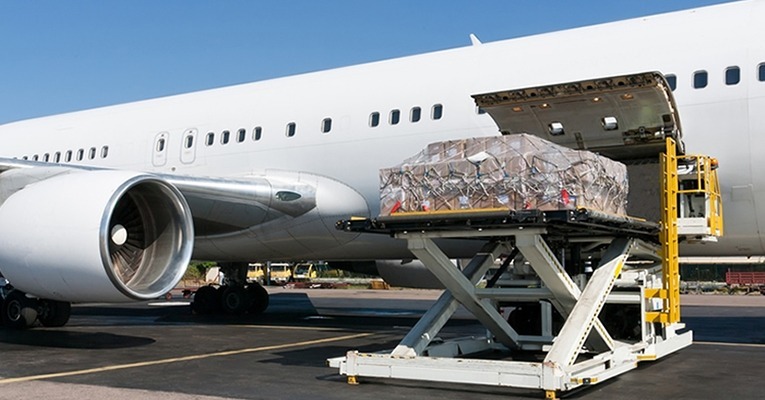 SAME DAY AIR CARGO SERVICES NEWCASTLE
With CargoMaster you can get same day air freight from Newcastle and to Newcastle- Australia-Wide, quickly and cost-effectively, including same day air cargo from Newcastle to Sydney, Melbourne, Brisbane, Perth and North Western Australia (on selected days and booked a day in advance). CargoMaster moves all types of same day air freight for a variety of small and large businesses and Australian government departments. Same day air cargo may be large, heavy, bulky, valuable, fragile and time sensitive. Almost all of Australia's same day air cargo is uplifted in the "belly's" of commercial aircraft. CargoMaster organizes same day air freight charter services too, for high priority valuable air cargo that "must ride" or if no commercial flights are available to the required destination. For same day air cargo to Australia's North West and North Queensland it is better to organize with CargoMaster in the days prior to the required day of uplift, organizing early helps make the air cargo move more quickly as you have the option of loading on early morning flights. As with all air cargo it is important to ensure your goods are well packaged for air transportation and clearly addressed and if more than 1 piece each piece should be numbered. If your shipment is large or heavy it may require forklift on and off trucks, speak to the team at CargoMaster about loading and unloading your same day air cargo. Same day air cargo can be collected and delivered 24/7 as required including on the weekends. Once consigned with CargoMaster you will receive regular updates as to the current location of your goods and the ETA at destination. Live, electronic tracking is available for most same day shipments. When you call CargoMaster for a quote same day air cargo please ensure you have the exact weight and dimensions of your goods.
AIR CARGO NEWCASTLE 
"The fastest way to move Air Cargo Australia-Wide"
"With CargoMaster you get high-speed and high-quality air cargo services"
TEL: 1300 767 136
"State-of-the-Art Facilities and High-Quality proven Operations"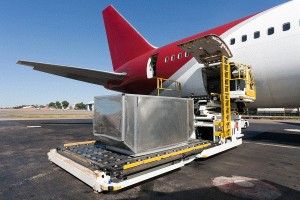 OVERNIGHT AIR CARGO SERVICES NEWCASTLE
Overnight air cargo services from and to Newcastle Australia-Wide. CargoMaster's overnight air cargo is normally delivered to following day before 1000hrs in major Australian centers and later for regional and remote destinations. Overnight air cargo is a cost effective way to move high priority or fragile cargo around Australia quickly and safely. Overnight air cargo can be tracked live in most cases however were a freighter aircraft is required live tracking may not be available, but you can rest assured CargoMaster will update you with the location and scheduled ETA of your cargo regularly. Overnight air cargo comes in all shapes and sizes, so long as your consignment fits in the aircraft CargoMaster can handle it! Air cargo for overnight delivery is normally collected around the Newcastle metropolitan area during the previous afternoon, however CargoMaster will schedule your pick up and delivery to the time frame that you require. As with all air cargo before you call CargoMaster make sure you have the weight and dimensions of your cargo available, this will help to ensure you receive an accurate quote and transit time. Air cargo needs to be clearly addressed and well packaged prior to presentation for air transport, if your consignment consists of more than one piece ensure each piece is clearly numbered. If your overnight air cargo is bulky or heavy a forklift will need to be made available at pick up and delivery points, should you not have a forklift available simply let CargoMaster know so alternative arrangements can be made at pick up and/or delivery points (tail lift vehicles may be required).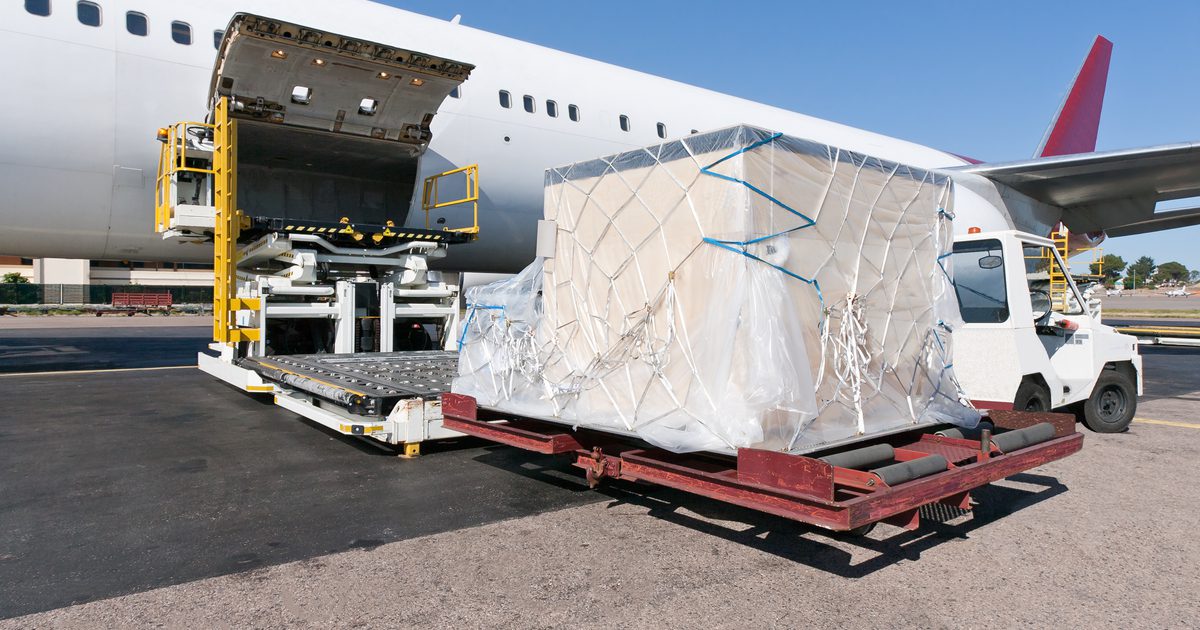 CargoMaster air cargo charter puts its entire team at your service to move your air cargo cost effectively and safely. All types of air cargo is uplifted in private charter aircraft, from valuable artworks , dangerous goods, confidential and sensitive documentation to large, heavy and bulky cargo, The specialists at CargoMaster are ready to assist you select the right aircraft type to meet your needs.
Valuable Cargo
If you wish to consign gold for instance, or precious metals, jewels, art or antiques by cargo aircraft CargoMaster helps you charter the right type of aircraft. CargoMaster also offers an "onboard courier service" Our onboard courier service gives you the highest levels of security for the transportation of high-value air cargo including time sensitive consignments.
Sensitive Air Cargo
CargoMaster will advise you as to the best and most suitable aircraft for your shipment. CargoMaster will find the aircraft that you need . The shipment of time sensitive cargo requires handling by specialists. CargoMaster offers you a vast proven air cargo charter service.
Time-critical freight
CargoMaster offers air cargo charter solutions for time-critical freight. CargoMaster delivers machinery, stock and urgent spare parts or equipment for a range of industry sectors, including the mining oil and gas or the pharmaceutical industries. CargoMaster will arrange urgent "must ride" flights to uplift time-sensitive high priority cargo by charter aircraft.
Heavy and oversize cargo
CargoMaster's domestic air cargo charter is ideal for the fast transportation of heavy and oversize air cargo. If  you need nose-loading freighters or ramp-loading aircraft to move large containers, power units or transformers, CargoMaster will supply source the right jet to uplift your goods, no matter how heavy or large the air cargo.
Humanitarian and relief cargo
CargoMaster Charter for FAST response to emergency situations around Australia and the world. CargoMaster works with NGOs, governments and aid agencies to deliver emergency aid and vital recovery equipment and heavy machinery to areas having suffered natural disasters, like floods, hurricanes, earthquakes. You can trust CargoMaster for FAST, reliable air cargo charter operations requiring the transportation of humanitarian and relief cargo.
Animal transportation
CargoMaster offers air cargo charter for transporting animals by air. Charter your aircraft with CargoMaster to fly with your thoroughbred horse or transport exotic animals with an on-board veterinarian. CargoMaster can assist with flying birds and fowl or livestock such as cattle, swine and sheep.
Aviation and automotive cargo
CargoMaster works with the aviation and automotive industries, requiring the rapid shipping of urgent spare parts, heavy aircraft engines or entire vehicles for example. May it be to solve an AOG situation, deliver a missing item for your production chain, or a spare part for mining machinery, CargoMaster will source the aircraft you require.
INTERNATIONAL AIR CARGO SERVICES NEWCASTLE
CargoMasters supply capabilities and high-quality international air cargo operations, from shipping through to door delivery, ensures safe and consistent international air cargo services.
CargoMaster is able to provide international air cargo transportation services for all aspects of international shipping and delivery optimized for our customers' specific business needs. Services include high-security, state of the art facilities and a broad range of transportation modes based on appropriate levels of compliance with logistics and international customs procedures.
Comprehensive Global Network
CargoMasters global network consists of more than 1,000 routes together with state-of-the-art logistics facilities located throughout the world allows CargoMaster to consistently provide high-quality air cargo operations and detailed lead-time management.
Making the best possible use of expansive knowledge of import and export systems and customs procedures at all shipping and delivery points.
Diverse Range of  International Air Cargo  Transportation Services
CargoMaster provides a wide range of  international air cargo solutions that cater to customers specific requirements in such areas as providing vibration-proofed services that greatly alleviate the effects of shocks and vibrations during transportation.
International Air Cargo Service includes
Consistent Shipping and Delivery Operations
International air cargo charter
Freight Tracing Service
Intermodal Transportation
dismantling of heavy machinery for air cargo
Sea and Air
Air cargo services Newcastle Australia wide and worldwide. Contact the team at CargoMaster today, Australia's air cargo services specialists CargoMaster will save you too! Special "spot rates" for large and heavy air cargo, Australia's most trusted cargo team online and ready to help with your inquiry TODAY!
CALL CARGOMASTER NOW TEL: 1300 767 136
EMAIL: info@cargomaster.com.au